Why import toys from China?
Research puts the Australian toy market at around $850 million per annum.  Most toys are sourced overseas.  So the market for imported toys is at least $500 million, with China the largest supplier.
Sounds great, doesn't it?
Yet market size has actually decreased slightly over the last five years.  So why import toys from China?
The answer depends on your business model, but relates to other market statistics.
Australian online toy sales are growing at 15% per annum.  Nearly one quarter of all toy sales in Australia are e-commerce sales.
If you'd like to sell toys online, now's the time!  Barriers to entry are low.  The market is in a growth stage – especially for niche sites. Existing toy retailers and suppliers face different challenges.  Competition is fierce.
Importing toys from China can help you compete, especially if you have a partner who manages the import process for you.  That leaves you free to focus on your product range, marketing and promotion.
What toys and children's products are the best to import?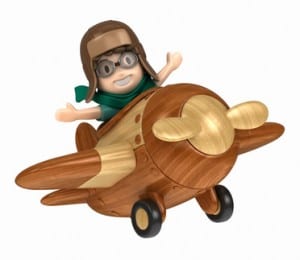 A large part of the market is branded and licensed toys from international companies. These are supplied via approved distributors only.  There is limited opportunity for margin.
Hornet clients have had success with unusual, imaginative toys, like those showcased on hardtofind.
These may be variations on a standard toy – blocks, plush toys, craft kits, traditional games – or something completely new.  What they have in common is attention to detail and high quality.
Business models for custom-designed toys and factory standard toys
Factory-standard toys may seem easier and quicker.  There's certainly less investment of time and effort required.  But consider the following.
1. You still need to import toys which comply with Australian regulations. You may even need some customisation to achieve compliance.  Your overall compliance workload is likely to be very similar.
2. Unless you have huge buying power, you're competing with major corporates and chains.  These companies source in bulk and negotiate huge volume discounts.
3. Without a unique element, how will you differentiate in the market?  You are more vulnerable to price competition.
Three good reasons why, when Hornet's clients import toys, they are almost always custom-designed!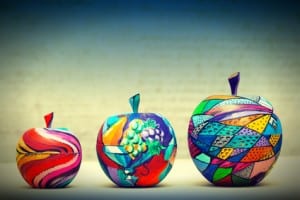 For custom-designed toys, the challenge is more in finding and keeping your market.  Your toys are unique, so price is less of an issue.
Even the simplest toy can be re-invented or re-crafted to become something special.
You also need to consider how to extend your range.  A wider range means more revenue per customer, and better return on marketing.  The options below are listed from easiest to hardest.
1. Create variations on your core product.
This could be different colours, sizes or themes.  This also lowers your risk.  You can order smaller quantities of each toy for your first order, then see which ones sell best.
2. Add similar toys made from similar materials. 
This makes sense not only for brand positioning, but from an operations perspective too.  If the same factory can make your new products, there's less risk in your sourcing.  You also become more important to your supplier, so you improve your negotiating position.  So a particular company might specialise in fabric toys.  Or wooden board games, or paper craft kits, or so on.
3. Develop new toys for children 1-2 years older than your current market. 
Market to your existing database as their children grow up.
What laws should you comply with when you import toys and children's goods?
There are two main areas of regulation when you import toys or children's goods to Australia.
Product Safety
The following is from the ACCC website. (Our emphasis.)
Since many imported consumer products are sold in Australia, importers play a vital role in product safety.  Under Australian product safety laws, importers are treated as manufacturers in the supply chain.  Importers often have control or influence over product design and other aspects of products.
Never leave compliance up to the supplier.
Many factories may not have supplied to Australia before. They are not always aware of Australian standards.  If those standards relate to materials (eg lead in paint) or subcontracted parts, the situation is even riskier.
It is your responsibility to investigate standards and requirements, then share with your supplier. You also need a process to ensure compliance.
Working with a sourcing company like Hornet makes this much easier.  We help you build product safety requirements into the specification. These details carry through into the checklist for the final product inspection.  (Specification and sampling is never enough! Final product must always be inspected too.)
Product safety for toys is very important.  The ACCC site lists safety requirements for numerous kinds of toys. Some issues cover a broad range of toys. Consider:
Restrictions on lead and other heavy metals. Details are in this Australian Customs Service factsheet.  Lead in paint was a major problem for Mattel some years ago.
Small, strong magnets are also heavily regulated.
The mandatory standard for toys for children aged 3 and under includes specified testing methods.
Labelling Requirements
Once again, your best option is to include labelling requirements in your specification.  As a minimum, you need country-of-origin labelling. See Hornet's earlier post on labelling requirements for more information.
Get your timing right when you import toys from China.
The toy market is highly seasonal, with Christmas far and away the busiest time .  Allow for this in your planning.
Start early!
You may need multiple samples to get a new toy right.  You may find quality problems at final product inspection.  (Good specification and supplier selection processes reduce risk, but don't eliminate it entirely.)  Schedule some 'padding' time for issues like these, then you can still import toys so for when you need them.  Without this leeway, your options are limited.
***
Do you import toys already?  Or would you like to source something special for kids from China?  If you still have questions after reading this post, why not contact Hornet for a no-obligation chat?