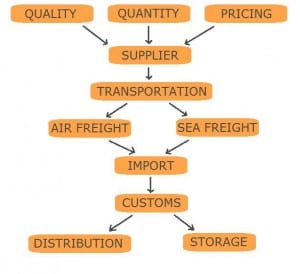 Product sourcing and import experience backed by reliability & attention to detail
With years of experience importing from China, Hornet Group Managing Director Daren Horvat knows first-hand how time consuming and complicated product sourcing, manufacturing and importing can be.
Daren identified 4 main obstacles in the process:
Communication barriers with local factories and logistics companies
The length of time the manufacturing process took
Trusting sometimes unethical factories to produce what they promised
Chinese factories and agents had a different perception of quality.
He established Hornet Group to help Australian companies overcome these obstacles and realise the benefits of sourcing from China.
Providing Hands-on Sourcing and Importing Solutions
Since 2005 Hornet Import & Export Group has been streamlining the product sourcing and importing process for Australian companies.
With offices in China and Australia, our English speaking teams make the communication process seamless. These China offices are fully owned by Hornet Import & Export Group and work exclusively for our clients.
Our product sourcing, factory audit, quality control and import-export experience ensures that the manufacturing process is efficient and fast without sacrificing quality.
You can be assured that the factories we use and the products you receive are extensively checked and aligned with Australian standards.
Services include:
Hornet take risk and time out of the sourcing process.  We save clients an estimated 50 hours per project we handle.  How do we do it?  Read about a 'day in the life of a Hornet Project Manager' and you'll get some idea.
Would you like to cut your workload by a week or more?  Take the first step and contact Hornet now.