Custom manufacturing to international quality standards
Retail product; industrial parts; branded premium; packaging to make a product stand out – custom manufacturing lets you create something unique – a product which is just right for your needs.  Hornet Group has the experience and expertise to help.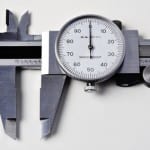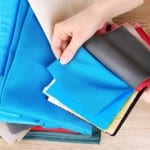 Pumps and machinery; homewares and toys; fabrics and sewn products; optical frames; building supplies; packaging and stationery…   we've helped clients with custom manufacturing in all these fields.
Hornet Group are not a factory or a manufacturing partner – although we can find you one.  We have expertise across the entire product development, manufacturing, quality control and logistics process.
Get a competitive edge with Hornet's end-to-end custom manufacturing, quality control and import services.
Product development, testing and modification
Whether you have detailed product specification or simply a great idea which needs fleshing out, your bespoke product should be manufactured to your vision and your quality standards.  Hornet's staff in Australia and China have the experience and expertise to ensure all relevant details are included in the specification.   Close relationships with many factories help us identify modifications, either to improve the final product or to make manufacturing more cost-effective while maintaining quality.  We source samples from multiple factories, so your satisfaction with product quality is key to factory selection.
Factory selection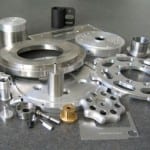 With over 200,000 factories in China, you might need help!  Hornet's local staff can usually recommend several factories for your manufacturing needs, based on product type and quantity as well as price and quality.  If we don't know a factory which can supply your custom product effectively, we find some via our extensive network.
Hornet's factory audit service includes onsite inspection as well as legal registration and licensing checks, plus an assessment of manufacturing and quality control capabilities.  We can also investigate social and environmental impact or management and industrial practices if these are relevant to your choice of manufacturing partner.
Any factory we recommend has a proven history of good communication, responsiveness and reliability, so you can be confident your goods will be manufactured to specification and on time.
Hornet also offers factory inspection tours, visiting factories we recommend or those you have source.  We can organise flights, accommodation and local transport, as well as interpreting and translation services, so that you can concentrate on the important business of assessing manufacturing capabilities and suitability.
Price Negotiation and Contracts
Hornet's staff on the ground in China are all locals who have grown up with the Chinese business and negotiating culture.  They know when to push and when to step back.  They have existing relationships (guanxi) which they can use to help you get the best deal possible.
Hornet contractual terms are also carefully crafted to help protect your intellectual property.
Quality control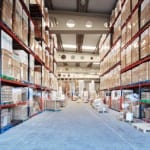 Assessing product sample quality is only the beginning of quality control.  Hornet Group can also supervise your custom manufacturing job from start to finish, picking up and resolving any issues promptly to keep production of your bespoke product on time and within budget.
Warehousing, Import and Distribution
Hornet has a full range of logistics solutions to support your needs.  If your custom product is going to ship internationally, Hornet Group has warehousing options available within China which can significantly reduce shipping costs.  Alternatively, we and our partners offer services from simple import to storage and complete order fulfilment for the domestic Australian market.