We're used to Taylors winning awards for their premium wines, but now they're winning for their packaging too!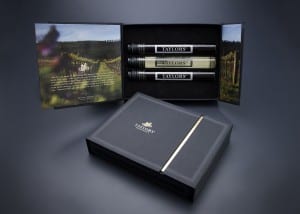 The Taylors 'Wine-In-Tube' product, designed to promote consumer sampling, stands out on a shelf full of bottle-shaped products and truly differentiates the brand.  Like Taylors wines, it has been recognised both nationally and internationally:
(see page 20)
Congratulations to Taylors on these great results.  Nor should we forget the other members of this winning team, Gray Designs and AS Design Griffith.  We're delighted that we were able to help realise your vision and deliver an 'all round perfectly executed promotional piece for the premium market'.