Tuesday 12 November is the official launch date of Taylors' The Visionary Cabernet Sauvignon Vintage 2009.
Hornet sourced the bespoke packaging, which was designed to match the quality and luxury of the wine itself and has been featured internationally.  The outer sleeve, of metallised silver paper stock, features a large laser die-cut Taylors seahorse crest with a de-bossed foil block at the base. The inner gift box has been hand wrapped in black linen book cloth.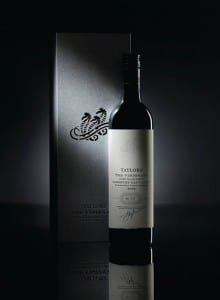 Hornet Group are thrilled to have been part of creating such a fabulous offering, and are just as thrilled with the feedback from Taylor's:
We could not have done this without your efforts and I hope that you can take the opportunity to pause and reflect on an amazing job amazingly well done as part of a team that has left no stone unturned to truly deliver a product that is out of the box.
Don't forget to share the video of The Visionary with anyone who you think might be interested and remind them of who the best strategic sourcing team is in the country!!
Thanks, Jon!  We love the appreciation and we love working with you.
Check out the display at Nuance's Sydney Airport location too: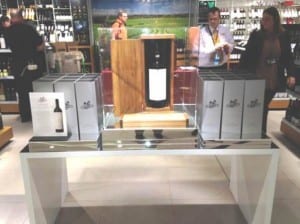 As China specialists, all of us at Hornet liked this comment from a Nuance about early customers: "One, an Aussie I know, in finance, and one English Cathay pilot, both living in H.K., took 2 each. Both wanted to avoid  the number 4 and the pilot got lucky with an 8 in each number!"
In case you're wondering, the number 4 is unlucky in Chinese because it sounds almost the same as the word for 'death'.  The number 8, on the other hand, is close in sound to the word for 'fortune'.