Sourcing from China can be a great opportunity, but it can also cost you time and money if you don't do it properly.  In this post we look at three real-life examples to show how they could have done better.
Lesson Number One: give a precise, detailed product specification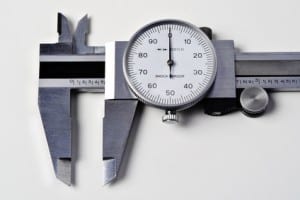 Hornet worked recently with one company which wanted to source packaging materials from China.  We asked for a specification.  We got a sample of the existing product, with the instruction, 'we want the cheapest which does the job.'  No more detail was provided.
We sourced suppliers, based more on price than quality as that was the guidance given.  We provided samples.  The company rejected those samples as 'cheap and tatty-looking'.  Based on this, they decided that Chinese manufactured goods were of poor quality and sourcing from China was not suitable for their brand.
If only they'd given us a bit more detail about what they wanted, or even provided some samples of similar products with information about what they liked and didn't like.  The more guidance Hornet have, the easier it is to select the most suitable suppliers.  It's also easier to explain to them what is required.
Hornet has years of experience in sourcing from China.  We have helped clients draft specifications for everything from homewares to sports equipment to electronics to industrial equipment.  Our specifications cover technical issues, branding, design – even packaging.
If you need help developing a specification, ask us for a specification template.
Lesson Number Two: don't keep changing your mind.
Sourcing from China can be very cost-effective, but it's important to compare total costs as well as the cost per unit on the manufacturing quotation.
Chinese manufacturers are used to hard negotiation on the cost per unit.  They do everything they can to keep this figure low.  So they exclude every fixed cost they can.  There will be extra charges for things like samples or any custom tooling required.  Independent product testing may also be at additional cost.
Add these costs in and you will often find sourcing from China is still the most cost-effective way to go.  But what happens when you change your mind about the product specification?  You might want to change the shape of a branded container – you need a new mould, plus new samples.  Even if you're just changing colour specifications on branded packaging, the cost of samples can add up.
It's important to realise that creating a sample and shipping internationally is a significant cost to the Chinese supplier.  It's a cost before they have any guaranteed business – that's why they charge for this.  The more times you change your mind and want another sample, the more cost you incur.
Hornet recommend you commit time upfront to decide what you really want and include it in the specification.  Our local staff in China also review samples, take photographs and send those to Australia so that you can assess samples without incurring courier costs.
If you want to review and compare two different designs for a product, it's best to get samples for both at the same time, from the same supplier.
Lesson Number Three: make sure you have good quality control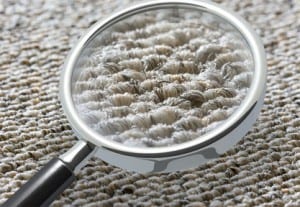 A recent BRW article looked at the experience of Bennetts Shoes, who specialised in boots designed to fit bigger calves.  The business got off to a great start in the early 2000s, and by 2010 achieved sales of $700,000 in just six weeks.  Then the problems began.
A container load of boots shipped from China were of such poor quality that 80% were not saleable.  Just at the time they were expanding and opening stores, Bennetts had no stock to sell.
So what went wrong?  It's hard to tell the whole story from the article, but founder Amanda Bennett says, 'We had a room set up on the factory floor to check every pair of boots before they were packed. We figure that our people were being brought the same few pairs of good boots, over and over.'
Even though Bennetts had staff in China, at the factory, they didn't have their quality control process right!
Hornet recommends the following minimum steps to ensure quality control when sourcing from China:
Samples.  Budget for at least two rounds of sampling.  Use one round to confirm your supplier, then get a pre-manufacture sample to finalise the required quality before mass production.  This final sample also sets the standard for quality control and inspections.
Factory audit.  Conduct an audit before final supplier selection.  This should include a physical visit to the supplier's location.  If you don't want to travel to China, Hornet's local offices in China can organise an audit.
Pre-shipment inspection.  Random samples of finished goods are inspected against a quality control checklist.  Once again, this requires someone to physically visit and inspect the stock.
It's also important that the goods are not paid for in full until after the pre-shipment inspection.  This means you have some bargaining power in case of quality issues.
If you'd like help with sourcing from China, why not contact Hornet? Use our end-to-end services or we can handle just quality control, whatever suits your needs.