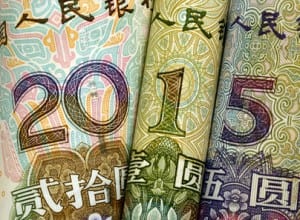 Chinese New Year is a time for predictions as well as celebrations, so here's what some of the experts are saying as we enter the Year of the Goat.
Bloomberg report that China's December exports were higher than expected.  Export growth over the full year was 6.1% – short of the 7.5% target but still respectable.  Despite all the media hype China's reduced manufacturing competitiveness and 'reshoring' to the US and Mexico, exports to the USA grew by 9.9%.
More relevant to an Australian market:
'China's factory-gate prices extended a record stretch of declines, with the sharpest drop in two years in December'.
This suggests competitive pricing when sourcing from China.  Of course exchange rates have to be considered too, but it never hurts to investigate sourcing options.  And if you use a reliable agent like Hornet with a presence in China, you don't have to worry about quality.
McKinsey's predictions for China in 2015 cover the entire Chinese economy rather than just manufacturing.  For anyone doing business with China, they give food for thought.  Highlights include:
'Chinese consumers will feel less financially secure in 2015.
'Fewer will feel they have a job for life, most will see wages rise more slowly, many of their real-estate investments will decline in value, and lower interest rates will make other investment products look less attractive.'
2015 'will likely see the lowest annual income growth in China for at least a decade.'
That's across the board.  We all know that unskilled assembly workers are facing challenges, but things are little better for new university graduates: "Other than for an elite minority, starting salaries will be flat yet again, at levels less than the income level of a full-time taxi driver."  And "in some sectors, such as professional-services industries, entry salaries are actually falling.
Technology will eliminate even more jobs.
This will be seen in services and manufacturing, but not yet in government.  "Improving productivity and efficiency will remain key" – and that is driven by technology.
Chinese innovation will come of age.
"We will finally stop asking that question [Does China innovate?] and focus on the global impact of the innovation that is clearly taking place."
"Hundreds of midsize companies in the Chinese industrial sector are creating their own version of the German Mittelstand, providing ever-more-serious competition to Fortune 1000 competitors. No longer focused simply on cheap, they deliver great value, listen to what customers want, and develop products in response."
"Biotech, pharmaceutical, consumer electronics, medical tech, drones, graphene, and telecommunications equipment are just some of the sectors where aggressive Chinese midsize companies lead the way."
"The push to lower pollution, and now carbon emissions, will lead to even greater investment in domestic solar and wind farms, boosting the global position of Chinese producers."
The Chinese leadership's focus on the rule of law will continue.
Corruption, bribery, intellectual property theft and piracy will be cracked down on even more, as the government works towards a stable environment for business.
Manufacturing Industry Advisor cites product content, hazardous substance control, data privacy and security and environmental liability as areas of increasing regulation in China in 2015.
***
The slowing domestic economy may not be rosy for all Chinese citizens, but it looks likely to have some positive side-effects for Hornet and our customers.
The export market will remain important to the Chinese economy.
Wage-related cost increases will slow.
Innovation and responsiveness to customers will continue to increase. (Here's a story about one of our suppliers being responsive and proactive.)
A more regulated business environment will encourage the reliable, quality suppliers our team in China search out and select for customers across all sectors.
We look forward to working with each and every one of our clients to deliver the best possible results we can sourcing from China in 2015.
***
Update 4 Feb 2015: the HSBC China Manufacturing PMI shows manufacturing contracting in December and again in January.  Certainly signs that Chinese manufacturers will need to be out looking for orders!