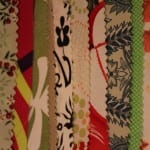 Whether you're sourcing basics like cutlery, cups, bowls and candles, or more specialist items such as champagne stoppers, fireplace accessories or spice pans, homewares is a tough business.  That's especially true since the GFC.  ABS statistics for retail of household goods show growth averaging only about 1% per annum – less than the rate of inflation.  So what can you do to protect and even grow your business in this environment?
You could let Hornet take the time and stress out of product sourcing, so you can focus on promotion, marketing and building customer relationships.
There's so much to stay on top of – here's a few ideas which might help:
If you're not online already, you need to be!
From 2011-2012, online retail turnover grew ten times as fast as that of regular retail outlets.  A massive $12.8 billion was spent online in Australia last year – and despite Gerry Harvey's complaints about overseas players not having to charge GST, 73% of that online spend was with domestic companies. Online's also an area where small to medium companies can really compete with the majors.  An attractive, convenient e-commerce website is easily affordable – probably far more so than opening an additional storefront.  Plus, it's open 24 hours and you capture customer details so you can send them information in the future.
One final thing to consider about going digital is the rise of mobile.  Research by eBay and Paypal shows that '47 per cent of Australians now use smartphones to search and discover products and services, while 25% use tablets, even though the final purchase may be made offline.'  So make sure your site looks good and works easily on mobile devices too!
A picture speaks a thousand words
It's especially true for homewares, where people are decorating their own personal space. Use the best pictures you can on your website.  Use a high resolution and make sure that when people click on a photo, the enlarged view is visible.
Share your pictures via social networking.  Create a Facebook page and upload images to it.  Promote on Pinterest.
Check out Pressloft.com.au as a way to get your images in front of journalists who might promote you more widely.
Keep on top of consumer trends
Classic steady sellers or latest fashion trends, having the right products is vital.  Your own customers and your sales figures are great for tracking what's happened until now, but you also need to know what will sell in the future.
There are dozens of blogs out there, and only you can decide which ones you trust the most.  Try subscribing to a few and cross-reference that with a review of which of your products sell best.  Sustainability and natural raw materials seem to be a trend at the moment, but that may not fit with your specific market.
Visit trade fairs.  Life Instyle claims to be cutting edge and filled with emerging trends.  You may find what you want there, or you may just find inspiration.
Or if you have an idea for something totally unique, why not ask Hornet?  We can organise all aspects of custom manufacture, from specification to price negotiation, from quality control to compliance with Australian import and safety regulations.