Do you want to source and import from China?
Do you know where to start?
How to find a good supplier?
How to negotiate terms?
How to manage quality control internationally?
What your freight and shipping options are?
What product standards and regulations apply to your product? (Or how to find out!)
What options you have when things don't go to plan?
Are you importing already, but it's not as easy as you thought?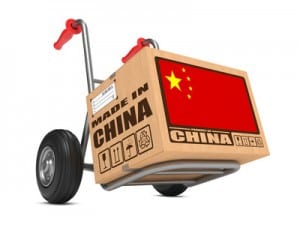 Suppliers don't respond…
Product is late…
Finished product isn't the same as the original samples…
This FREE guide explores the 3 commonest ways companies source and import goods from China.
They're used by all kinds of companies:
from start-ups to major corporates
for industrial components, packaging and retail products
in sectors as varied as mining, wine, homewares, education, retail and construction.
Find out the pros and cons of each method.
Assess the costs, benefits and potential risks.
Make an informed decision on which method is best for you.


Get the Guide to Sourcing and Importing from China
3 ways to do it and how to decide which is right for you