Quality manufacture starts with a detailed, precise specification.  But how do you get from idea to specification? If you lack skills in product design and specification, Hornet can help.
Over half our projects involve some kind of customisation. It could be simply branding elements. Or custom packaging to promote and protect your product. Or detailed technical drawings for an industrial part or moulded item. The Hornet team have the experience to help out.
Standard specification template
For 'soft' products like homewares, textiles and toys, we offer all clients a product design and specification template. We have refined this over more than 10 years, so it covers areas you may not have thought of. It cuts risk of misunderstanding.
If you'd like a copy of the template, just contact us.
Technical design and specification
For technical, industrial or electronic products, more detailed specification may be needed. Many clients provide their own technical drawings. But not everyone has this capability. We can bridge the gap.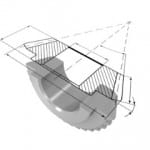 Sam is our go-to man for all CAD, mechanical drawings and technical product design.
Whether you want a product modified or something designed according to your scope, Sam can handle it.  He provides manufacturing drawings; specifications, 3D CAD models and renders.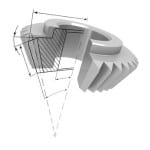 His product design experience covers both plastics and metal. Sam's deep technical knowledge is supported by a first class honours degree in Mechanical Engineering.  He is experienced with CNC machines, laser cutting and welding, too. So anything he designs is practical for manufacture.
Rapid prototyping using 3D printing
3D printing takes product design beyond drawings and CAD files. Now you can have a sample of your product printed overnight. 3D printing cuts time and risk from the product development process.
3D prototypes closely resemble final product, so they're ideal for market testing and pre-production modification.
They're also a great way to help manufacturers understand your product. It's becoming common to send a sample to the supplier in China, so they know exactly what you want. A picture speaks a thousand words, but a 3D model can speak a million!
Our 3D printing and prototyping easily handles items up to 300 x 300 x 300 mm. (Many larger items can be printed in sections.  If that's relevant to you, contact us for more information.)
We offer either ABS or PLA, with a resolution as low as 0.07 mm.  Turnaround time is as quick as overnight.
Graphic design, branding and packaging
Our award-winning designer Andrew has over 19 years of experience.  He has delivered comprehensive bespoke design for Apollo Bicycles, Rosemount, Penfolds, Ray White, Southcorp, Fosters, Eden Gardens, Taylors Wines and many more.
If you're starting a new venture, he can assist with all aspects of branding.
He's also highly experienced in packaging design. He won gold in the 2013 Australian International Packaging Design Awards. So if you want your product to stand out on the shelves, ask Andrew!
***
Need help turning your bright idea into a practical design for manufacture?  Contact Hornet now.