To demonstrate what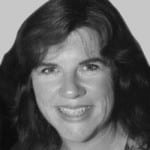 Hornet do for clients, let's look at a day in the life of a project manager.  Each project manager handles multiple projects, all at different stages, so you can see the ways we add value and save you time.
Thanks to Jane Cadwgan for sharing what she did on November 11, 2014.  Here's her day!
Project Management Software
I started the day setting up projects on new software we've just implemented.  As our workload grows, we need to be more efficient.  For example:
Once we set up all our projects and their tasks, we can get an automatic 'to-do list' every day.  This will save a lot of time checking files so nothing gets missed!
All the specifications for each project are available in one place, so handling repeat orders is much simpler.
Information about projects is visible to the whole team. So if I'm not here and a client has a query, anyone can find out the latest status and keep things moving forward.
Photos of Latest Samples from China
I had an email from the China office about a welded metal assembly project I'm working on.  This project is at sample stage – the first sample wasn't good enough, so we're on a second sample now.  China had sent some photos through.  It's great that we're able to get samples delivered to a local Chinese office, then send photos, as it saves a lot on courier costs.
I sent the photos on to our client, who came back promptly with a question about the thickness of the weld cross-section.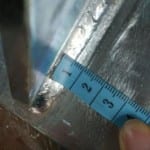 Obviously scale is hard to tell from a photograph, so I went back to China for more photos.  This time I asked them to include a tape measure to show thickness of the cross-section.
The additional photos came back later today, so I was able to forward those on to our client.
Artwork Specification for Quotation Purposes
I'm also working on a travel mug project.  This is at an earlier stage – we are sourcing potential suppliers and getting quotations.  One shortlisted supplier had asked about the size of the logo on the final product.  For the supplier, a logo is customisation, so they wanted to know how much customisation was needed before making a firm quote. I received detailed artwork from the client, which I passed on to China.
Supplier Review and Qualification
I also reviewed other potential suppliers for this travel mug project. One looked promising, but I wasn't sure they could fulfil the entire brief.  This travel mug needs a plunger – at least that's what I've always called it, but as far as China is concerned it's a French press.  And since they didn't understand 'plunger' in a specification, I had to double-check!  Unfortunately, this supplier couldn't do plungers, so we had to cross them off the list.
Meanwhile, the China office had been investigating other possible suppliers for this project.  They provided information today on one of those, which turned out to be a trading company rather than a manufacturer.  For large volumes this can mean a higher price, but on the other hand they will often agree to smaller quantities than factories enforce, which is what our client requires.
The China office also investigated location and gave me an estimated cost for pre-shipment inspection if we use the trading company.  With three China offices in good locations, we always get our staff to perform quality control themselves, which is very cost-effective.  They also understand the project inside out so the process is very thorough.  (The alternatives are to hire an external quality control company or to fly out to China yourself!)  We include these costs when comparing quotes to choose a supplier, as they're part of the total a client will have to pay.
Quality Control Issues
Standards Compliance
Another current project is a repeat order of a product with electronic components.  It needs to comply with relevant Australian standards, but we hadn't received a Safety Certificate, so I sent a follow-up reminder on that.
Product Remediation
Some custom shim plates had failed pre-shipment inspection – their edges were too sharp and presented a risk of injury.  What Hornet do in cases like this depends on the client's wishes and deadlines.  We can negotiate price reductions or ask for rework.  But we always withhold a percentage of payment until agreement is reached, so we have negotiating power.  In this case, the client wanted the manufacturer to rework the shims.  I checked in to see how the work was progressing and confirm the date of the next inspection.  With this information I could update the project schedule and communicate to the client.
Shipping Documentation
A ratchet project is due to ship this week, so I reviewed the relevant shipping documentation.  I corrected address details on the bill of lading and updated our Australian freight forwarder so they know what to expect when.
New Client Enquiry
In the midst of all this, I took a phone call from someone already doing business with China, but interested in finding out what Hornet do when things don't happen as per contract.  He is having some difficulty with suppliers not delivering as expected, and wondered how we deal with contract enforcement.  I wasn't sure what to say, as I haven't experienced any issues in the time I've been with Hornet.  So I asked our Operations Manager Ilga.
I was pleased to hear that in the ten years Hornet has been operating, we've never needed to go to court to resolve any problems in China.  I guess it's the power of having local staff on the ground who speak the language, understand the culture and know how to negotiate!  (And of course we choose suppliers very carefully in the first place.)
Clarification of Artwork Timing and Project Quantities
The sixth project I worked on today is for some custom packaging for children's clothing.  We've helped the client find a designer and I had to find out exactly when the artwork would be ready.  The client also added a number of additional designs and some options for order sizes, so I amended the quotation details to reflect those changes.
***
In a single day, Jane worked on six client projects, responded to a new enquiry and continued setting up new software. Wow!
It's clear from the detail that a lot of what Hornet do is about
communication
clarification
verification.
In short, we make sure everyone understands what is required, then make sure they deliver it!  It doesn't seem like much, but it's vital to successful delivery.  And it saves you so much time.  On average, we save clients around 50 hours of work time per project we deliver for them.  That's a whole extra week you can spend on other parts of your business – even before you consider how our sourcing experience and local presence in China can save you money and reduce your risk.
***
You may also like these other posts from Hornet:
Common Mistakes in Sourcing from China
Like this page? Share it: